This is my husband's recipe!
And the first "Husband Feature" on my blog, keep your eyes out for more in the future!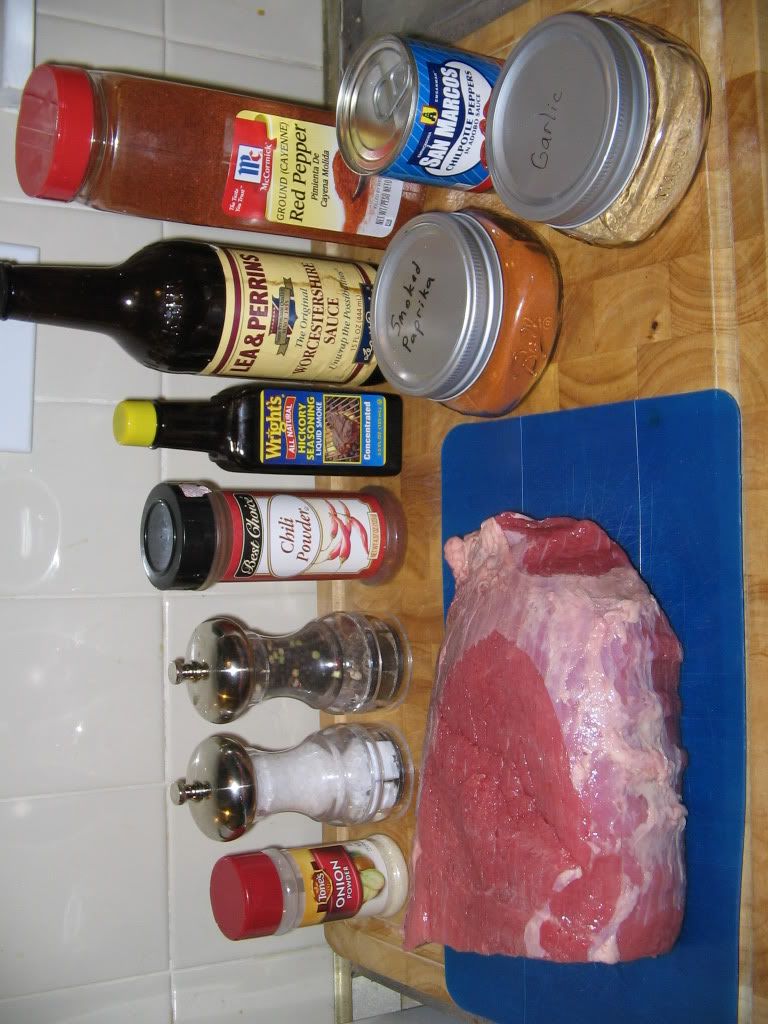 Ingredients: Beef eye of round, chipotle peppers in adobo sauce,
Worcestershire sauce, liquid smoke, granulated garlic,
onion powder, smoked paprika, chili powder, cayenne pepper
salt, pepper
Trim all the fat off the beef.
Our dogs love this part, they get the scraps :)
This is what it should look like when you're done:
Slice the meat into ¼ inch slices.
Mix together the can of chipotle adobo peppers (diced), 2 teaspoons granulated garlic, 2 teaspoons onion power, 4 teaspoons salt, 2 teaspoons smoked paprika, 1 teaspoon chili powder, 1 tablespoon cayenne pepper, 1 teaspoon Worcestershire sauce.
Marinate the meat in this mixture overnight in the fridge.
Pat the meat dry with paper towels (else you'll have wet clumps of spices on your finished product).
Put meat in food dehydrator and pat with fresh ground pepper.
Dry for 8 hours in the food dehydrator. Don't dry it for too long, else it will be too dry and brittle, it should have a slight chewiness to it.
Finished product: